Temporary Immigration Status (TPS & DACA)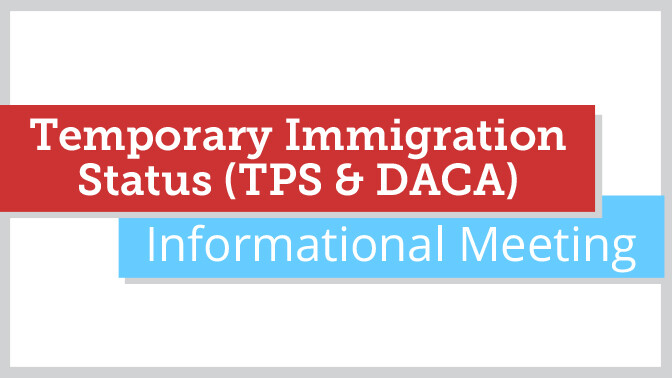 Informational Meeting
Saturday, February 24, 2pm, HopeBridge
Learn about who still qualifies for Temporary Protected Status (TPS) and Deferred Action for Childhood Arrivals (DACA) and what to do if your status is expiring: moving to another immigration status and/or preparing for the possibility of leaving the United States. Free. No registration required.
Reunión Informativa Sobre Estado Migratorio Temporal (TPS & DACA)

Sábado, 24 de febrero, 2pm, HopeBridge
Ven y aprende acerca de quiénes califican para el TPS y DACA, y qué hacer en caso de que tu estatus esté por expirar: cómo cambiar a otro estatus migratorio y/o cómo prepararte para la posibilidad de tener que salir de los Estados Unidos. Gratis. La junta es en inglés y no es necesario registrarse.
CONTACT