Community Forum: Immigration 101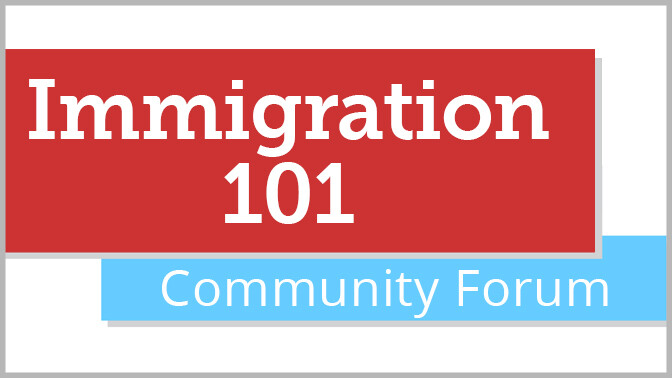 Sunday, July 29, 5–7pm, Ministry Center
Does all the news about immigration just bring up questions for you? Perhaps you're wondering:
Why don't immigrants just become United States citizens?
Is it beneficial to have a so-called "anchor baby"?
Why does the United States have a family-based immigration system?
Learn more about these provocative topics or bring your own questions as we dive into a basic history of immigration law and its present-day reality. We'll discuss the laws that have shaped our system and the impact that has for all of us today. Open to the community. No cost or registration.
Inmigración 101 Foro Comunitario
Domingo, 29 de julio, 5–7pm, Sede Principal Ministry Center
Una historia básica de la ley de inmigración de los Estados Unidos y su realidad actual.
¿Por qué los inmigrantes no se convierten en cuidadanos?

¿Hay algún beneficio en tener un "bebe ancla"?

¿Por qué los Estados Unidos tienen un sistema de inmigración basado en la familia?
Aprenda las respuestas a las preguntas anteriores o plantee sus propias preguntas mientras profundizamos en las leyes que han configurado nuestro sistema de inmigración y el impacto para los inmigrantes de hoy. Todos son bienvenidos. La presentación se dará en ingles.
CONTACT