Talent Night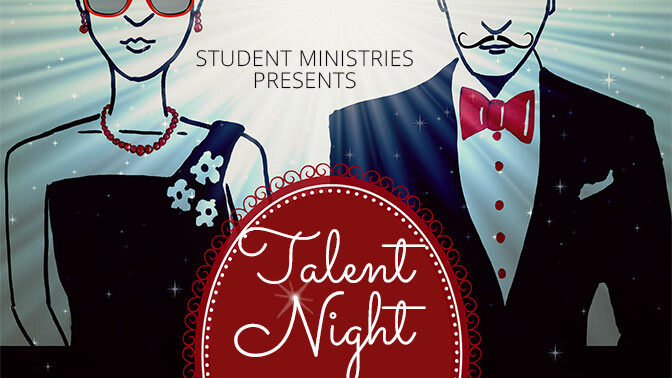 Sunday, May 6, 6:30pm, Ministry Center
The entire church family is welcome to enjoy this fun evening of entertainment. There's a whole line-up of creative acts that express the gifts God has uniquely given our students. Come encourage them as they sing, act, dance, juggle, share spoken-word and more.
Semi-formal attire is encouraged. Freewill offering supports summer ministry trips to Milwaukee, WI and Challenge Conference.
CONTACT
Student Ministries or 763-971-5106
Staff / Facebook / Instagram