A House of Prayer for All People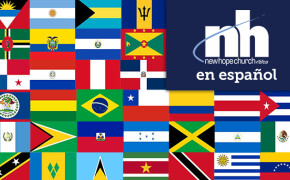 One of my fondest memories growing up in church was when believers gathered for prayer. As we celebrated National Hispanic Heritage month, New Hope Church en Español opened its doors to the Latino community as a house of prayer for all people groups. We're honored to represent between 14 to 16 different countries from Latin America.
Much like the foreigners described in the book of Isaiah, today many Latinos find themselves here in the United States as immigrants who travelled from far away. Some have little exposure to the gospel, many have a background in the Roman Catholic Church and, of course, all Latinos need Jesus Christ.
Just as Isaiah instructed God's chosen people to accept foreigners who committed themselves to Him (Isaiah 56:3) we are called to accept those who are seen as social outcasts or have different traditions.
We are witnessing a growing Latino population at New Hope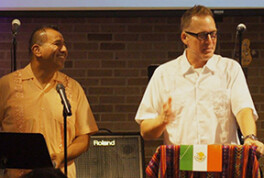 Church. It's a powerful testament that reveals our heavenly father's house becoming a temple for all people groups (Isaiah 56:7). Many of us were encouraged as Pastor Matthew St. John shared a message at Latino Ministries' first Sunday of the Hispanic Heritage Month celebration. It exemplified a beautiful display of unity, just as we see the Lord calling all people groups to Himself in Psalm 133:1.
Some other ways we're witnessing people committing themselves as followers of Jesus through this ministry include:
• Grupos Pequeños (Life Groups). We currently have six grupos pequeños.
• Gateway Bible Institute. In September we partnered with this online audio course through Trinity College. Five students have committed to begin studies.
• Millwood Inc. Through chaplaincy, we're sharing the gospel within this local business partnership.
• Legacy Adult Day Care. We're connecting with the Spanish-speaking elderly in our community.
• NHC en Español. This worship gathering is expressed in Spanish, but non-Hispanics are also attending for worship, service and celebrating our Lord together.
We desire to share in Jesus' mission here on earth by proclaiming the gospel to all people, nations, tribes and languages (Revelation 7:9–10). We want to follow Jesus and take others with us—Camina hacia Jesus conmigo. This is how we are experiencing God's house of prayer at NHC en Español.

Pastor Pablo Cachon leads Latino Ministries at New Hope Church. "It is an honor to serve, encourage and empower the Church, so that it may fulfill its purpose, thus glorifying God across the street and around the world."