True Religion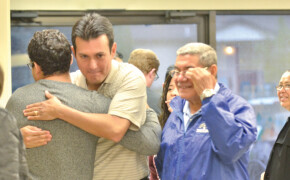 I often encounter people who've been turned off by religion. Typically, they've been worn down by a pragmatic approach to the gospel that makes it impossible to follow.
The Pharisees were known for this kind of strict insistence for the law of God to be observed exactly as the scribes interpreted it (Acts 26:5). Their control covered sabbath (Mark 2:24), divorce (Mark 10:2), oaths (Matthew 23:16–22) and wearing phylacteries and fringes (Matthew 23:5). However, they showed a special zeal in insisting that laws of tithing and ritual purity be kept precisely (Matthew 23:23–26, Mark 7:1–13, Luke 11:37–42, 18:12).
The primary theme of the book of James is a call to live out faith by being a doer and not just a hearer of God's Word. He rebukes readers for their worldliness and challenges them to seek divine wisdom instead. Essentially, his invitation is to get right with God. Many of us may agree that our society is in desperate need of true religion. But most of us would crumble under the weight of legalistic works without an emphasis on a relationship with God.
Consider the impact our lives might have if we simply walked toward Jesus in daily life and took others with us. James 1:19–27 provides an exhortation to this kind of intentional faith. He calls us to be people of action:
Proactively responding to God's Word (19–21).
Recognizing the antidote to self-deception is following biblical instructions (22–25).
Keeping a tight rein on speech, showing mercy and love toward the oppressed and abstinence from sinful practices (26–27).
These reflections on obedience may be helpful in your pursuit of true religion:
Jesus defined true Christians as those who prove their love for Him by obeying His teaching (John 14:23).
When it comes to obeying God, our response is either "I will" or "I won't."
Our community needs the gospel, but how will they hear it unless it's proclaimed (Romans 10:14–15)?

Pastor Pablo Cachon leads New Hope Church Latinos Ministries. "It is an honor to serve, encourage and empower his Church, so that the Church may fulfill it's purpose, thus glorifying God across the street and around the world."
Learn more about Latinos Ministries.