Staff
« Back to Staff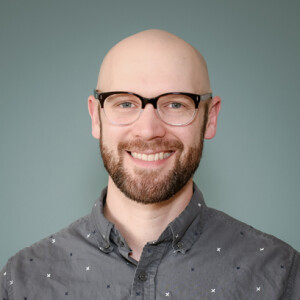 Dayton Dodge
Worship Pastor
office: 763-536-3246
As someone who loves Jesus, His people and music, I am very grateful for the opportunity to lead our church family in worshipping Him through song. Music is such a powerful vehicle for remembering who God is, what He has done and expressing our praise to Him for that as we move toward Jesus together.
I love the collaboration that comes with serving the family of God alongside close friends and kindred spirits. I also appreciate the chances I have to share what the Lord is teaching me through the story of Scripture and how it impacts our church family as we draw closer to Jesus.
One of my favorite passages in all of scripture is Philippians 2:12–13, "Therefore, my beloved, as you have always obeyed, so now, not only as in my presence but much more in my absence, work out your own salvation with fear and trembling, for it is God who works in you, both to will and to work for his good pleasure." I love this passage because it so beautifully and succinctly illustrates the pairing of our own effort and God's empowering and equipping role in the process of becoming more like Jesus.
My wife, Andrea, and I have three children: Jack, Carter and Ruby. I enjoy cribbage, golf, the Vikings, reading, coffee, Star Wars and sushi.