Servicio de Lanzamiento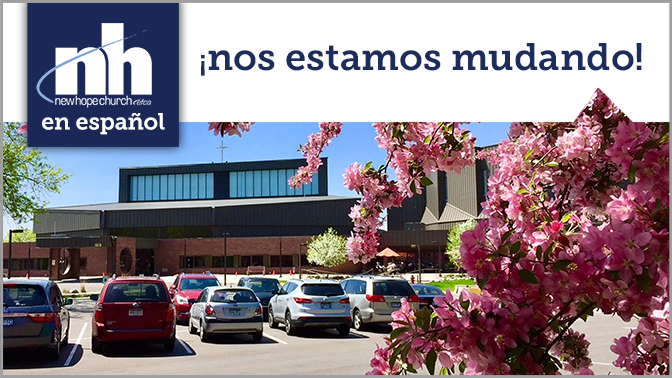 Ven a celebrar con nosotros a nuestro servicio de lanzamiento el día 9 de septiempre, 11am. Nuestro servicio NHC en Español ofrece alabanza alegre y enseñanzas que se aplican a tu vida diaria. Hay un lugar para ti en donde podrás conectar a una comunidad Latina.
PRÓXIMOS EVENTOS
Servicio de Lanzamiento
Domingo, 9 de septiembre, 11am, Sede Principal, Ministry Center, Facebook
Celebración del Mes de la Herencia Hispana
Domingos, 16 de septiembre-7 de octubre, 11am, Sede Principal, Ministry Center
CONTACTENOS
o 763-533-5887x5
Empleados / Facebook
-------------------------------------------------------------------
Come join the launch celebration on September 9 at 11am. NHC En Español features upbeat worship and teaching that makes sense for everyday life. All are welcome to get connected within this Latin community.
Upcoming Schedule
Launch Celebration
Sunday, September 9, 11am, Main Campus Ministry Center

Hispanic Heritage Month Celebrations
Sundays, September 16–October 7, 11am, Main Campus Ministry Center
Contact