Message Series
Catch God's vision for New Hope Church while being equipped to live out His unique plan for your life. Teaching messages are biblically grounded and applicable to everyday life. Learn more about Sunday worship gatherings.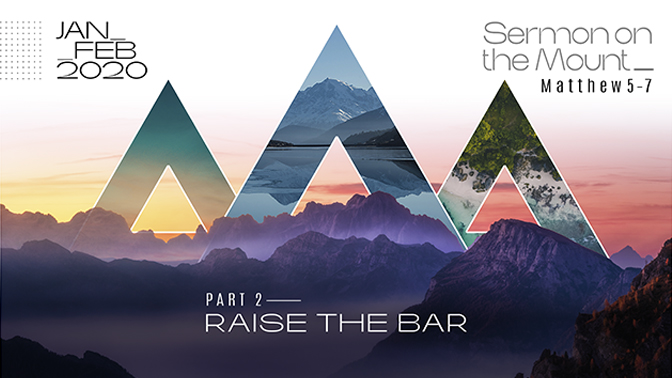 SERMON ON THE MOUNT PART 2: RAISE THE BAR
Sundays, January 12–February 23
Emerging from Matthew 5–7, the Sermon on the Mount delivers some of the most beautifully poetic, yet countercultural language you'll ever read. Part 2 of this series (Matthew 5:17–48) lays down practical kingdom principles for everyday life. Jesus makes it clear. A life of integrity, loving our enemies and dealing swiftly with unethical behavior is countercultural, but ultimately world changing. Get ready to ask questions, discuss with friends and prayerfully examine life as you know it.
Life Groups DISCUSSION Guide
Get even more out of Sunday messages as you connect in conversation with your Life Group or family. Download the discussion guide, available next to the audio download each week, and explore the teaching themes together.