Four Chairs Conference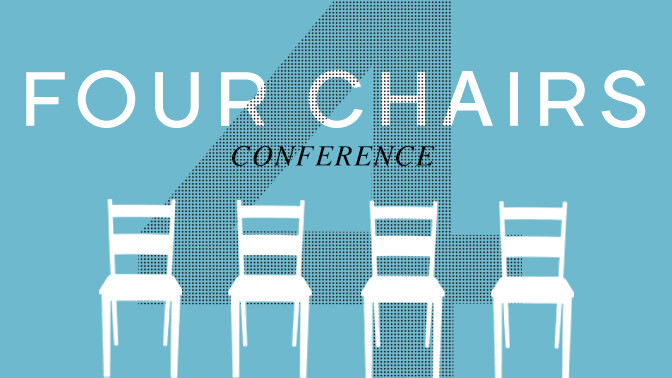 Friday, March 16, 6:30–9pm
Saturday, March 17, 8:30am–1:30pm
Moving toward Jesus and taking others with us is the very heartbeat of all we do at New Hope Church. Are you wondering how that plays out in everyday life? It's actually not that complicated. Most of us just need intentional time, training and relationships to step into the life God calls us to. That's how Jesus led his disciples.
The Four Chairs Conference takes you on a discovery journey which lays out a clear and simple picture of how you can uniquely follow Jesus' footsteps and lead others to do the same. You're invited to experience the joy of intentional community as we interact and learn together.
Conference is open to men and women. Register by March 7. Cost: $35 (includes materials and lunch on Saturday).
CONTACT
Kristi Johnson or 763-536-3203