To•get•her to Lead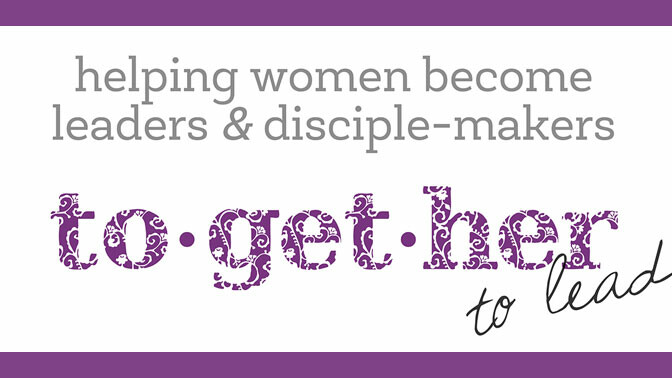 Saturday, November 3, 9:30–11:30am, Ministry Center
Have you ever experienced tension with those who seem different from you? Perhaps you're from another generation or culture. Were you treated as if you're too young, too old or like your traditions and values aren't respected? God calls us to connect in community. He created us to experience joy and confidence as we work out these relationships and learn from one another.
To•get•her to Lead focuses on teaching, discipleship and encouraging women to lead in their areas of influence. In this upcoming workshop, guest speaker, Kirsten King, is leading us to explore cross-centered, cross-generational relationships. Join in this opportunity to enrich your connections in small groups, Life Groups and with other women in your spheres of influence. No cost.
Childcare available for birth-K. $5 per family.

Kirsten grew up in the Twin Cities and graduated from the University of Northwestern and Trinity Evangelical Divinity School. As a Bible teacher at First Evangelical Free Church, she loves how God's Word transforms lives. She is also the host for the Good Story podcast and enjoys spending time with her family, including her husband, Kenny.
CONTACT
Women's Ministries or 763-536-3203
Staff / Facebook