Women's Conference
Saturday, April 29, 9am–3pm, Ministry Center
Our world is full of difficult days, isn't it? Our hearts feel it. With the barriers, detours and roadblocks, how do we stay on course?
For encouragement, inspiration and practical roadmaps, come hear stories from those who have persevered. We'll explore 2 Timothy 3, "But as for you, continue in what you have learned and have become convinced of, because you know those from whom you learned it." This conference is about being equipped to walk in faith together. Large group sessions and workshops explore what you believe, how to live more freely and ways to better relate to others.
Cost: $20. Registration includes a morning snack and lunch. Register by Sunday, April 23.
Workshops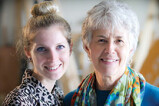 Walking Convinced
What do you believe and what convinces you? Are you convinced about Christianity? Do you love people who aren't convinced? Do you wish you were convinced by the gospel to the point that it impacted your life more? This workshop is an opportunity to connect with others to share, discuss and ask questions without assumptions or expectations. Led by Jennifer Stahl & Donna Janes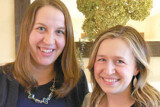 Walking Unashamed
Have you ever felt you had to hide the real you? Are you burdened by secrets, sin or not feeling like you measure up? Maybe this leads you to question your value as a woman or Christ-follower? Sometimes what we've done or what has been done to us becomes part of our identity and leads to shame. This workshop is an opportunity to explore how to walk without shame as God redeems our stories. Led by Andrea Tyson & Annamarie Hammerstrom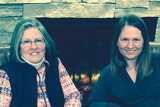 Walking in Freedom
Have you ever felt spiritually stuck or frustrated that you end up walking in circles of sin? Maybe your flaws scream at you or spiral you into despair. Or you recognize your sin, but can't quite seem to make progress. It's time to let go of what hinders and fight for a better way. Deeper freedom is possible. We need a reality check like Paul gave to Timothy that the problem is not just "out there" but within our minds and hearts. We must engage and learn to think differently. This workshop is an opportunity to begin experiencing the freedom possible in Christ. Led by Donna Hoshor & Sara McNutt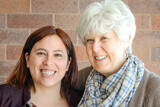 Walking Out Family Values
Have you thought about how much your family of origin has influenced your values and faith? Each of us has a unique background of family stories that shapes who we are. Our new identity in God's family provides the truth to enable transformation, helping us take on our Father's values. This workshop is an opportunity to begin exploring what was or wasn't passed down from your family. The opportunity is to then let the good news of Jesus meet you there so that a sincere faith can be passed on to generations ahead. Led by Holly Miller & Joanne Lundberg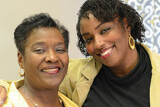 Taking Steps Toward Christ-Centered Intercultural Relationships
Do you have a growing desire to learn from others in God's family who have a different cultural background? As followers of Jesus, we are strengthened by leaning into relationships with people who share a common heart, but different perspectives. There are no specific "how-tos" that work in every relationship because each person and every culture is distinctive. This workshop provides an opportunity to continue growing in meaningful relationships and understanding. Led by Venoreen Browne-Boatswain & Chenelle Boatswain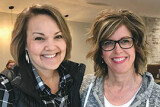 Taking Steps to Be a Trusted Spiritual Sister/Mom
Many of us have stood at a distance, admiring other women's wisdom or walks with Jesus. Have you wished you were the kind of woman that encouraged others or had wisdom to share more consistently? There is no age when you suddenly wake up trustworthy or ready. But God delights in growing you and using you "in process" to be life-giving. You can grow in appropriate vulnerability, sharing life and bringing up spiritual conversations in a way that will help your relationships with other women to be more fulfilling. This workshop is an opportunity to think through steps you can take to grow in helping other women flourish. Led by Alyson Steil & Julie Grow