Family-Based Immigration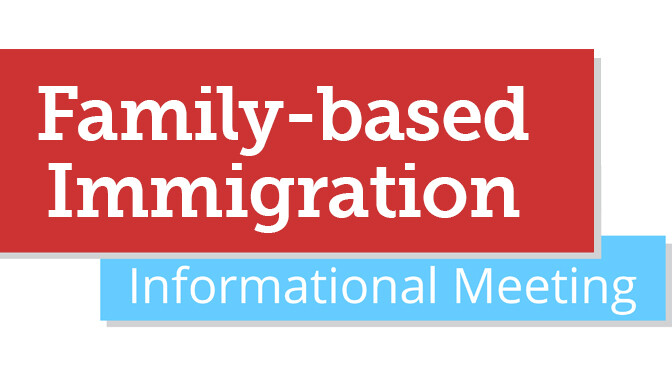 Informational Meeting
Monday, December 4, 6:30–8pm, HopeBridge
Can my family join me in the United States? If you're asking this question, this presentation may be for you. It includes information on who can apply for which family members, the process of applying and how to deal with common roadblocks. No cost or registration.
Reunión Informativa Sobre
Trámites Migratorios Para Familiares
lunes 4, de diciembre, 6:30pm, HopeBridge
¿Puedo traer a mi familia a los Estados Unidos? Esta presentación te dará información acerca de quién puede pedir a qué miembros de la familia, el proceso de petición, y cómo lidiar con algunos obstáculos comunes. La presentación será en inglés y sin costo alguno.
CONTACT