Challenge Conference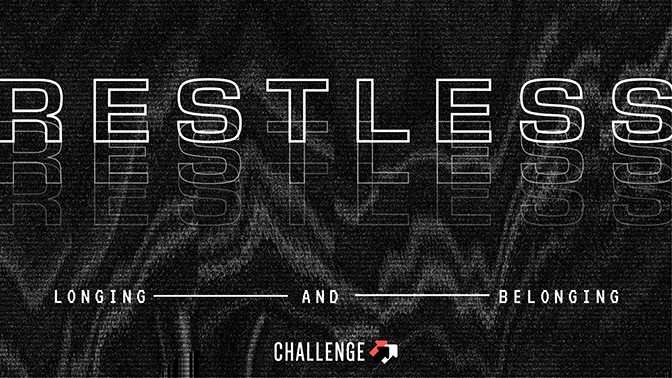 Wednesday, July 15, 1–10pm, Extended Campus
An interactive evening with speakers Vasek Andrs, Stephen Love, Kempton Turner and Justin Wevers. Worship with Seventh Hour. There'll be a few surprises along the way! The Challenge 2020 there is Restless: Longing and Belonging. Only in Christ do our hearts find rest and only as a part of His Church we will find out what it means to belong.
Service Projects

Canvassing the Extended Campus neighborhood with flyers to donate food: Wednesday, July 8, afternoon (optional).
Donation collection: Wednesday, July 15, 1–5pm.
City of New Hope park cleaning opportunities.
Other food shelf opportunities.
Dinner: 6pm Pizza, chips, beverages
Livestream: 6:45–10pm
Details: Information
Cost: Free
Registration deadline: Wednesday, July 8
CONTACT
Student Ministries or 763-971-5106