Challenge Conference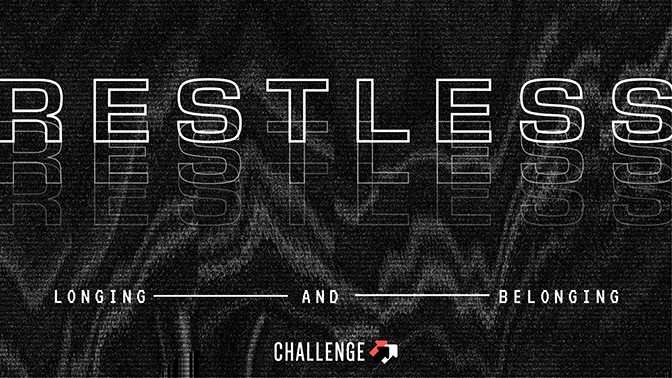 July 13–18, Kansas City, Missouri
Challenge is a five-day catalytic experience that encourages students (completed grades 6–12) to live on mission with Jesus everyday, everywhere and with everyone.
Cost: $725 ($100 down payment. Remaining $625 due by June 3.)
Trip Details: Challenge 2020
RESTLESS: Longing & Belonging
Universal to the human experience is longing for more. This longing seems built-in—it's part of what it means to be alive. But where does it come from? And what truly satisfies?
Perhaps now more than ever, students have the world at their fingertips. They have access to more information, entertainment and the world than ever before. And yet, it doesn't seem to fill the void. In the midst of that longing, they face increased pressure to perform, while social media makes it nearly impossible to avoid comparison. The weight of expectations can be crushing.
The good news is that Jesus says, "Come to me, all you who are weary and burdened, and I will give you rest." It is in Christ alone that our restless hearts find rest and in His church that our longing turns into belonging.
At Challenge 2020, students are pointed to the power of the gospel as the only thing that fills the void. In the power of the Spirit, they'll be sent on the mission of inviting their friends into true rest.
CONTACT
Student Ministries or 763-971-5106