Growing Disciples Study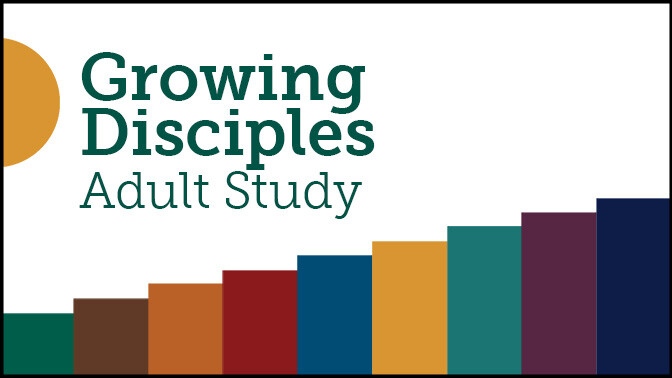 Wednesdays, June 3–August 12, 6:30–8pm, online No study July 1
Explore nine characteristics of a growing disciple of Jesus in this 10-week study for men and women. The Bible tells us a lot about what God has done and what He tells His people to aim toward, but it can feel daunting. As we desire to move toward Jesus and take others with us, let's grow together in truly knowing the One we're moving toward and in changing bit-by-bit to look more like Him. Experience joy and progress that makes a difference in your real life as a disciple.
This study meets online, using Zoom. To participate, you'll need:
Internet access
Laptop, tablet or phone
Each week, you'll receive an email with the link to connect to the online group meeting. Study includes a set of nine booklets. Cost: $5.

A variety of study groups are available. Indicate preferences on the registration form.