Annual Praise & Business Gathering
Sunday, May 15, 4:30pm, Worship Center or livestream
The entire New Hope Church family is invited to this year's Annual Praise & Business Gathering. Although voting is limited to church members, everyone is encouraged to attend. Celebrate God's grace to us throughout this past year and get a glimpse of what's in store for the year ahead. Childcare is available for ages birth–K.
2022 ELDER Candidates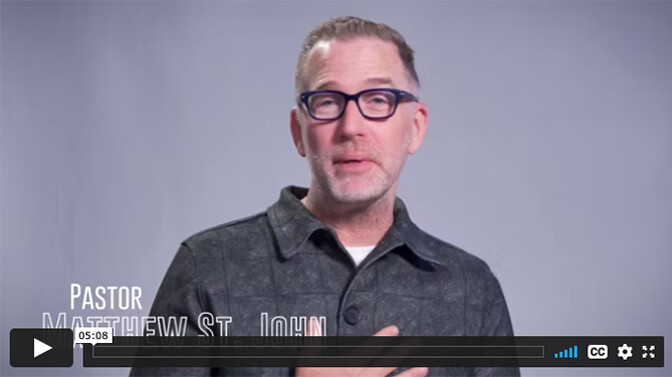 Watch 2022 Elder Candidate Videos
Stories
Sharing stories of God at work is a beautiful part of our Annual Gathering. In what way have you seen God at work in and through New Hope Church this past year? Share your story live at the meeting or online.
VOTING
Voting is limited to church members. Results will be announced via email on Monday, May 16.
On-campus Voting: Members will receive a paper ballot at the check-in tables.
Electronic Absentee Voting: Members

vote using this

online ballot

—active only during the meeting. Voting will close five minutes after the conclusion of the meeting.

Paper Absentee Voting: Absentee ballots available at reception desk and must be returned by 12pm on Sunday, May 15.
Q&A
Our leadership team will host a Q&A at the close of the meeting. Questions can be submitted online any time before or during the meeting.
Annual Gathering Downloads

"These kinds of gatherings are a special time for our church family to praise God for His goodness to us, affirm our shared commitment to promoting God's glory in and through our church family and deepen our ties to one another. I am so looking forward to spending this important time with you!" ~Pastor Matthew
CONTACT
Randi Soderstrom or 763-536-3235
___________________________________________________________________________________________
Reunión Anual de Alabanza y Negocio
Domingo, 15 de mayo, 4:30pm, Worship Center o transmisión en vivo
Toda la familia de la New Hope Church está invitada a la Reunión Anual de Alabanza y Negocio de este año. Aunque la votación se limita a los miembros de la iglesia, instamos a todos a asistir. Celebrar la gracia de Dios para con nosotros durante el año pasado y a darse una idea de lo que nos espera para el próximo año.
Nuestro equipo de liderazgo organizará una sesión de preguntas y respuestas al final de la reunión. Envíe una pregunta en línea en cualquier momento antes o durante la reunión. Cuidado de niños disponible desde recién nacidos—K.
Este evento será en igles solamente.
Comparte una historia
Mediten en cómo ha visto a Dios obrar en y a través de la New Hope Church durante los últimos meses. Consideren compartir esa breve historia durante la reunión o enviarla en línea.
VOTACIÓN
La votación está limitada a los miembros de la iglesia. Los resultados se anunciarán por correo electrónico el lunes 16 de mayo.
Votación en el campus: Los miembros recibirán una boleta en papel en las mesas de registro.
Voto electrónico en ausencia: Los miembros votan usando esta boleta en línea, activa solo durante la reunión. La votación se cerrará cinco minutos después de concluida la reunión.

Voto en ausencia en papel

: Las boletas en ausencia están disponibles en la recepción y deben devolverse antes de las 12pm del domingo 15 de mayo.
"Este tipo de reuniones representan un momento especial para que en la familia de nuestra iglesia alabemos a Dios por su bondad para con nosotros, afirmemos el compromiso compartido de promover la gloria de Dios en y a través de la familia de la iglesia y profundicemos los lazos entre cada uno de nosotros. ¡Estoy sumamente deseoso de compartir este importante tiempo con ustedes! " ~ Pastor Matthew