School Supplies Drive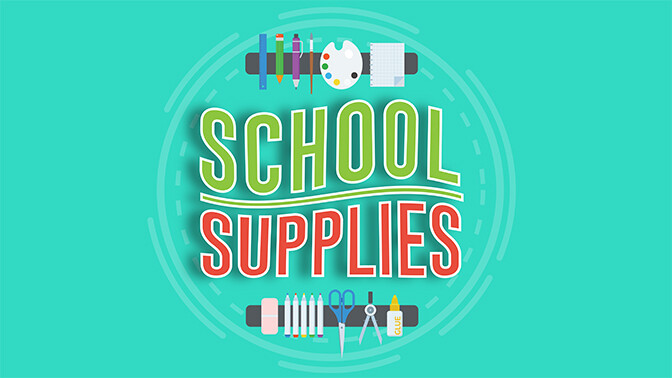 Donate School Supplies
July 26–August 23, Reception Lobby
Regardless of what the upcoming school year looks like, students need supplies. You can help kids (kindergarten–grade 12) in our community get off to a good start by donating new items. Drop off donations in the reception lobby. Thanks for your generosity!
*Crayons, washable markers, colored pencils
*#2 pencils (mechanical & wooden), pencil sharpeners
*Pens (black, blue or red) and highlighters
*Rulers, erasers, pencil boxes/pouches
Glue sticks and *bottled white glue
*Sharp-tip kid's scissors
*Watercolor paints
*Pocket folders, composition notebooks, 3-ring binders (1-inch)
*Spiral college-rule notebooks and loose-leaf paper
Backpacks (grades K–12, no characters)
Headphones
*most needed
School Supplies Pick-Up
Saturday, August 29, New Hope Church Lower Level
If you're finding it challenging to provide your kids with school supplies this year, we'd like to help.
Supplies are limited and registration is now full. Register for the waitlist.
CONTACT
Community Outreach or 763-533-5887
Staff