Women's Retreat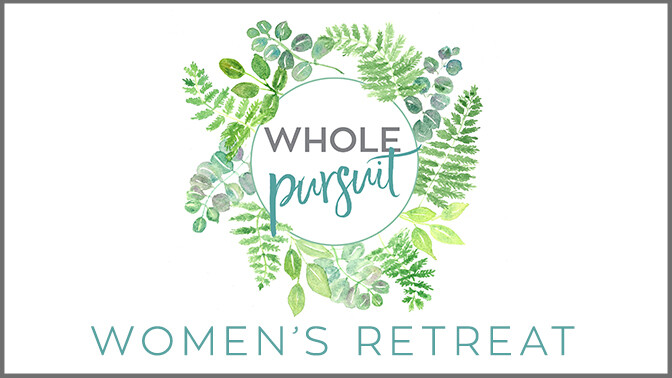 Friday–Sunday, October 11–13, Lake Geneva Christian Center, Alexandria MN
It's easy to say we trust God, but what does it look like to pursue a life of faith? The world is full of distractions that can lead us to feel discouraged or worn out. When we're weary and worried, knowing who our God is really does make a difference. Pursuing all of who God is in all areas of life helps us grow as faithful followers of Jesus.
Dig deeper into Hebrews while inviting God to transform your perspective and direct your next steps in life. You'll likely leave the weekend discovering something new about yourself, others and Jesus.
The retreat center offers beautiful and inspiring surroundings to encourage refreshment and renewal. There's plenty of free time and options for connection. It's a casual and cozy atmosphere, so bring your sweats, slippers and a favorite sweater.
Register by October 2.
Retreat Details
Schedule
Carpool leaves New Hope Church at 5:15pm on Friday.
Check-in begins at 6pm at the retreat center.
Retreat begins at 8pm.
Retreat concludes at 11:30am on Sunday.
Cost/Housing
Cost: $142–228 (depending on housing choice). Includes meals, lodging, speaker, facilities, snacks.
Dorm-style housing: Lakeview Lodge
$142/person (8–12 people)


Single-style bunk beds.

You will choose a bed when you check-in on Friday. Spaces saved only for those who express mobility concerns. If you want to be in a room with someone, arrange that directly with your friend.
Note: Lakeview is next door to the dining hall and main gathering space. There is a tunnel joining these buildings. map


Hotel-style housing: Kingsriter Retreat Center
- 3–4 people per room: $165/person
- 2 people per room: $190/person
- 1 person per room: $228/person (two queen beds/room)
You may state who you would like to room with on the registration form—coordinate with roommates so all of you put each other in your roommate request. If you do not have a roommate request, we will assign you to a room based on the other registrations received.

If there aren't enough people to fill the preferred number of people per room, you may have to pay the extra amount for a hotel-style room or move to a dorm room. You will be contacted if this situation arises to make arrangements.

Note: Kingsriter is across the lawn from

the dining hall and main gathering space.

map
CONTACT
Women's Ministries or 763-536-3203
Staff / Facebook