Easter Gatherings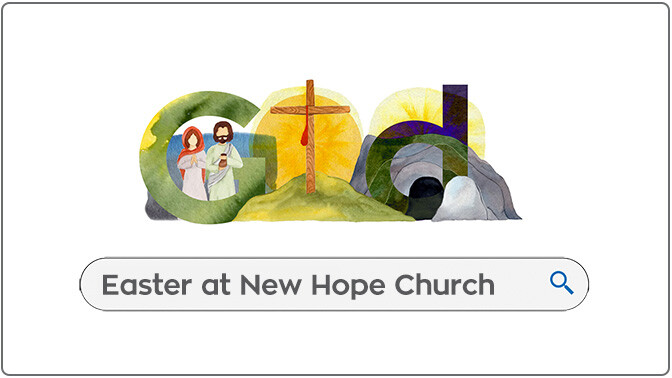 Betrayal, deception and death set the scene. Earthquakes, miracles and a stone rolled away. A series of events ripped through the chaos and darkness as Jesus unveiled a brand-new way to live. You're invited to experience the story during Easter weekend at New Hope Church.
Good Friday
Friday, April 19, 6:30pm, Worship Center

Easter Sunday
Sunday, April 21, 8, 9:30 & 11am, Worship Center

Breakfast
Sunday, April 21, 8:00–11am, Family Center (lower level)
Include a fabulous breakfast in your Easter morning plan. Proceeds benefit the Student Ministries Czech Republic trip. Learn more.

What's it mean to Live a new life with Jesus?
The events and message of Good Friday and Easter Sunday make all the difference in the world for you today. His death and resurrection is more than historical. It means a whole new life is available to you.