Alaska Family Ministry Trip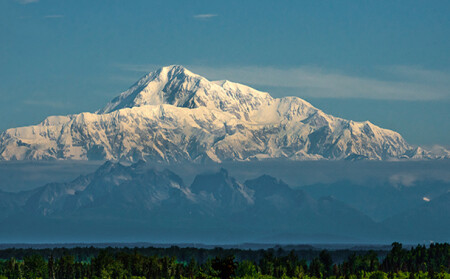 The Alaska ministry trip is geared particularly for families to serve together. Flexibility is key. You may be serving at a food bank, senior center or park ministry for children. Or you could be doing food preparation or prayer walking the community. This is a faith-building opportunity for the entire family!
Do you find it surprising that Alaska is one of the least churched states in the nation? Not only that, but Anchorage is one of the most diverse cities. Imagine the cultural and ministry experiences awaiting your family if you jump on board the next Alaska Family ministry trip!
Since 2011, New Hope Church has sent outreach teams into Anchorage neighborhoods in connection with the Graceworks organization. These teams provide a unique opportunity for families to experience ministry together.
Veteran team leader, Reed Soderstrom, assembled a kitchen team to accompany a past trip. They prepared meals, giving Gracework's staff a much needed break. Reed's team of fi ve cooked three meals a day for 110 hungry volunteers. He noted, "I love to cook and bless people with good food. This was a great reminder of how God uses all of us in unique ways."
Lydia Stoesz (age 13) and her mom, Jesaca, had never been on a ministry trip. "I heard the stories about past trips and it made me want to help. When I got to the park and started to play with the kids, I saw what God had brought me there to do. He taught me how to love like Him and how important it is to share His Word. I truly did not expect God to use me in the way he did. I got to love on other kids and God did amazing things through me. I would love to go back next year."
This experience also gave Jesaca an opportunity to see God use her daughter. "Lydia's eyes were opened to spiritual need. She saw fighting between angry, hurting kids. She saw the bruises on their bodies from abuse, heard about parents heading back to jail. Every day Lydia witnessed how hope irresistibly drew the children. Every day kids came to the park for crafts, lessons, food and games. Rain or shine. The hope of Jesus does that. If you'd like to take your kids to Alaska, don't hesitate. Pray. Go. God will make a way. The last bit of funding we needed came in the day our balance was due!"
Holly Miller, Children's & Family Ministries Director, is excited about this collaboration with Global Ministries. "As families enter an opportunity like the Alaska trip, discipleship is experienced in memorable ways. This is a faith-building opportunity for the whole family to be the hands and feet of Jesus."
Alaska Family Ministry Trips
Is your interest piqued in a short-term trip with one or more of your children? If you have children, grade 4 or older, here are some next steps to take:
Pray. Ask God to direct your path, confirm the interest He's placed on your heart and begin to provide the way.
Pray for the community in Anchorage, Alaska. God often works through moving our hearts toward people.
Speak with NHC Global Ministries or past participants of the Alaska trip. Ask questions and be open to learning.
Apply for the trip. Space on the team is limited.
Continue praying and share your excitement with others.
Herb Janes is Global Director, serving on the New Hope Church staff. "It's been an exciting opportunity to use, in the context of the church, the gifts, skills and abilities that the Lord has given me and that developed over a long business career."

Learn more about Global Ministries.