Chauvin Trial Prayer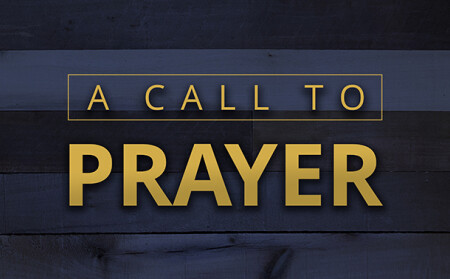 As the trial for Derek Chauvin gets underway, thousands of Christians around the Twin Cities are being asked to set aside time to pray. Followers of Christ are urged to pray throughout the trial and the days that follow. George Floyd's death and its aftermath was an unspeakable tragedy—one to which we all had to react. As we step into the days before us, we have an opportunity to not react, but be proactive, together, before the Throne of Grace.
Prayer Points
The following prayer points have been developed by a group of black and white pastors and ministry leaders (including Pastor Matthew) from around the Twin Cities who have been praying together for months in anticipation of the trial.
Pray for the Peace of God
Pray that all will come to the saving knowledge of Jesus Christ
Pray that revival will come to all ministries
Pray that families will be healed from brokenness in the name of Jesus
Pray for the youth to know Jesus and give their hearts to Him
Pray for our government and leaders
Pray for Integrity
Pray for the integrity of the judicial system
Pray for the justice of George Floyd
Pray for God's justice to rule in the hearts of all in the courtroom
Pray that the mouth of God will speak
Pray for Unity
Pray for the removal of racism
Pray for repentance and reconciliation from racism
Pray for racial unity across churches
Pray for pastors and leaders to join across racial lines
Pray that we work together in the love of God
Pray for our police
Pray for Security
Pray against spiritual wickedness and outside agitators
Pray for safety in our cities
Pray for peace in all communities
________________________________________________________________________________
PUNTOS DE ORACION
Los siguientes puntos de oración han sido desarrollados por un grupo de pastores y líderes ministeriales blancos y negros (incluido el pastor Matthew) de las Ciudades Gemelas que han estado orando juntos durante meses en anticipación del juicio.
Ora por la paz de Dios
Ora para que todos lleguen al conocimiento salvador de Jesucristo
Ora para que el avivamiento llegue a todos los ministerios
Ora para que las familias sean sanadas del quebrantamiento en el nombre de Jesús
Ora para que los jóvenes conozcan a Jesús y le entreguen sus corazones.
Ora por nuestro gobierno y líderes
Ora por integridad
Ora por la integridad del sistema judicial
Ora por la justicia de George Floyd
Ora para que la justicia de Dios gobierne en los corazones de todos en la sala del tribunal
Ora para que la boca de Dios hable
Ora por la unidad
Ora por la eliminación del racismo
Ora por el arrepentimiento y la reconciliación del racismo
Ora por la unidad racial en todas las iglesias
Ora para que pastores y líderes se unan a través de líneas raciales
Ora para que trabajemos juntos en el amor de Dios
Ora por nuestra policía
Ora por la seguridad
Ora contra la maldad espiritual y los agitadoras externos
Ora por seguridad en nuestras ciudades
Ora por la paz en todas las comunidades