COVID-19 Re-Entry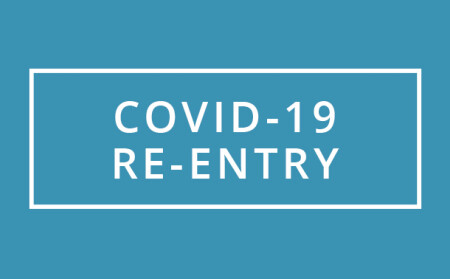 God designed us to live, grow and flourish within community. With that in mind, New Hope Church is offering ministry opportunities with your spiritual growth, relational connection and safety as a priority. Pray for His leading in determining the best ways for you and your family to engage with others in this unique season. Use these general guidelines as you worship, serve and build relationships.
Worship Gatherings
ON-CAMPUS & ONLINE
English: 9am & 10:30am, Worship Center
En Español: 10:30am, Ministry Center
Following CDC and State of Minnesota guidance, masks are no longer required at New Hope Church. Those who have not been vaccinated are encouraged to continue wearing a face mask when interacting with others. Masks are available if needed. All seats are now open in our worship venues. The worship experience will remain touchless, with offering boxes in the lobby and an electronic bulletin. Enhanced cleaning and sanitizing protocols remain in place to help ensure the health and safety of our church family.
Safety Precautions
Health & Safety
Before arriving on-campus for any purpose, assess your health (a fever of 100.4+ degrees, shortness of breath, muscle aches, a new cough, head, muscle or body aches, loss of smell or taste) and stay home if you are not well. A full list of symptoms is available from the CDC. Those in a high-risk category are strongly encouraged to worship online.
Face Masks
Following CDC and State of Minnesota guidance, face masks are no longer required. Those who have not been vaccinated are encouraged to continue wearing a face mask when interacting with others. Masks are available if needed.
Important Precaution
There is a possibility of contracting COVID-19 in any public place, including New Hope Church. While preventative health and safety measures are being taken to reduce the spread of COVID-19 on campus, those who attend do so at their own risk.
contribute to a Safe environment
Your well-being is a priority. Let's all contribute to safe environments, whether we're at home, school, work or church. Reminders for good respiratory etiquette and hygiene:
When possible, avoid close contact with people who are sick.
Avoid touching your eyes, nose and mouth.
Stay home when you are sick.
Avoid shaking hands, hugging and other unnecessary contact.
Cough or sneeze into your elbow or cover with a tissue—throw the tissue in the trash.
Clean/disinfect frequently touched objects and surfaces using a household cleaning spray or wipe.
Wash your hands thoroughly and often or use hand sanitizer.
Stay connected
Web: The livestream experience is a vital part of our weekly worship gatherings.
App:

Get quick access to messages, online giving and contact information.

Download the app.
Church Family Updates: Log in to myNHC Family News for giving and church family postings. Share prayer requests and pray for others.

Updates
New Hope Church is paying attention to updates from organizations who are monitoring the illness, like the Minnesota Department of Health (MDH), Centers for Disease Control & Prevention (CDC) and World Health Organization (WHO).
We recognize that there are cases of those severely impacted by this virus. Continue to be diligent, stay informed and pray for families and regions that are especially experiencing the effects at this time.
Current information
For the most up-to-date information on COVID-19:
You'll find COVID-19 response and ministry updates here and directly through individual ministries, by email and social media. We'll reflect those changes on the website whenever possible. Call the reception desk for details at 763-536-3200.