COVID-19 Re-Entry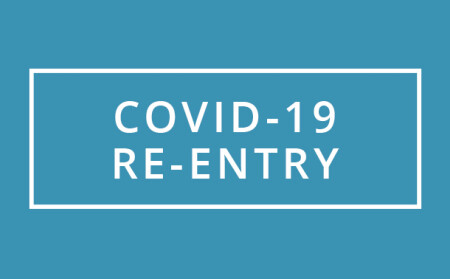 Our re-entry efforts are currently focused on Sunday worship gatherings. Since capacity is limited by state guidelines, we're using a reservation system with overflow venues as needed. 
Worship Gatherings
Reservations open each Thursday at 10am.

On-Campus in the Worship Center
English: 8am (except July 5) & 9:30am
Spanish: 11am
Online Livestream
English: 9:30am
Spanish: 11am
To help ensure the health and safety of our church family, we'll observe social distancing throughout the campus. Increased cleaning and sanitizing processes will take place between gatherings and throughout the morning. A touchless experience includes doors open, offering boxes in lobby and no bulletins, handshakes or hugs. The hospitality team will wear face masks. Face masks are optional but encouraged for others, especially for those who wish to sing. There is a mask-required seating section for those who feel more comfortable with this option. We ask that you don't linger in the lobby, but connect with others in the outdoor lobbies.
Those in a high-risk category (see CDC), who have been sick or in contact with someone sick, and those not comfortable in large groups are strongly encouraged to continue worshipping online.
Frequently Asked Questions
How can I help as we resume on-campus worship?
We need many volunteers to ensure a safe and smooth worship experience. Two main areas of need are in tech support and hospitality. Complete the linked volunteer form and we'll get you plugged into the team. Thanks for teaming up to make this happen!
What happens if I don't make a reservation or the room is full?
Those who come without reservations will be seated in the Worship Center if space allows or will have the opportunity to worship in one of the overflow venues with a livestream broadcast.
What about kids?
Families are encouraged to worship together. No childcare or children's ministry is offered at this time. Disposable kids activity bags will be available. One of the overflow venues is family-friendly and the Parent/Child Room will be open exclusively for nursing moms.
Will there be health screenings or temperature checks at the door?
All who attend are asked to self-assess prior to coming onto NHC campus. Those experiencing any of these common COVID-19 symptoms in the 14 days prior should stay home: a fever of more than 100.4 degrees, shortness of breath, muscle aches or a new cough. A full list of other symptoms and a self-checker assessment is available from the CDC.
Will we be singing?
Singing is a core part of NHC's corporate worship. Because it increases respiratory droplets, those who wish to participate are asked to wear a face mask while singing.
Will the Café or Fireside Coffee Shop be open?
Not at this time. There is no food or beverage offered on campus.
What about other programming and ministries?
Off-site, online and food shelf ministry have continued throughout the pandemic. While state guidelines now permit other ministry gatherings on campus, we've chosen to focus exclusively on worship gatherings for the initial re-entry phase. This determination allows us to channel staff and volunteer resources appropriately. Subsequent phases will incorporate other on-campus ministry.
Personal Safety Considerations
Your well-being is a priority. Let's all contribute to safe environments, whether we're at home, school, work or church. Reminders for good respiratory etiquette and hygiene:
When possible, avoid close contact with people who are sick.
Avoid touching your eyes, nose and mouth.
Stay home when you are sick.
Avoid shaking hands, hugging and other unnecessary contact.
Cough or sneeze into your elbow or cover with a tissue—throw the tissue in the trash.
Clean/disinfect frequently touched objects and surfaces using a household cleaning spray or wipe.
Wash your hands thoroughly and often or use hand sanitizer.
Important Precaution
There's a possibility of contracting COVID-19 in any public place, including New Hope Church. While preventative health and safety measures are being taken to reduce the spread of COVID-19 on campus, those who attend do so at their own risk. (See CDC.)
Stay connected
Web: The livestream experience remains a vital part of our weekly worship gatherings.
App:

Get quick access to messages, online giving and contact information.

Download the app.
Church Family Updates: Log in to myNHC Family News for giving and church family postings. Share prayer requests and pray for others.

Updates
Like many of you, New Hope Church is paying attention to updates from organizations who are monitoring the illness, like the Minnesota Department of Health (MDH), Centers for Disease Control & Prevention (CDC) and World Health Organization (WHO).
We recognize that there are cases of those severely impacted by this virus. Continue to be diligent, stay informed and pray for families and regions that are especially experiencing the effects at this time.
Current information
For the most up-to-date information on COVID-19:
You'll find COVID-19 response and ministry updates here and directly through individual ministries, by email and social media. We'll reflect those changes on the website whenever possible. Call the reception desk for details at 763-533-2449.