COVID-19 Re-Entry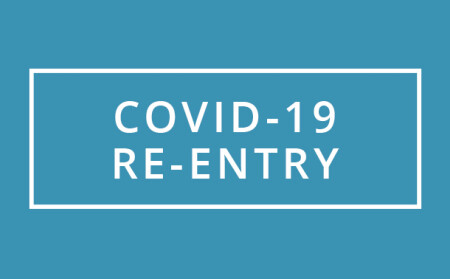 God designed us to live, grow and flourish within community. With that in mind, New Hope Church is offering ministry opportunities with your spiritual growth, relational connection and safety as a priority. Pray for His leading in determining the best ways for you and your family to engage with others in this unique season. Use these general guidelines as you worship, serve and build relationships.
Worship Gatherings
ON-CAMPUS & ONLINE
English: 9am & 10:30am, Worship Center
En Español: 10:30am, Ministry Center
Safety Precautions
Worship Experience
We are observing social distancing and providing a touchless worship experience with doors propped open and no bulletins, handshakes or hugs. Offering is collected online or at drop boxes in the lobby.
Health & Safety
Before arriving on-campus for any purpose, assess your health (a fever of 100.4+ degrees, shortness of breath, muscle aches, a new cough, head, muscle or body aches, loss of smell or taste) and stay home if you are not well. A full list of symptoms is available from the CDC. Those in a high-risk category are strongly encouraged to worship online.
Face Masks
For the safety of others, face masks are required indoors on New Hope Church's campuses (except for those with prohibitive medical conditions and children ages 5 and under). Masks are available if needed.
Building Access on Sundays
Volunteers will help direct you to the designated entrance and exit doors and assist you with seating. Worship venue doors open approximately 15 minutes prior to the start of each gathering.
Worship Seating
Seating is spaced with every other row closed. Leave three seats (six feet) between households within a row. Volunteers help coordinate seating to ensure we are able to maximize capacity.
After Worship Gatherings
Worship venues are dismissed by rows. Exit the building promptly to allow time to clean and prepare for the next gathering.
Important Precaution
There is a possibility of contracting COVID-19 in any public place, including New Hope Church. While preventative health and safety measures are being taken to reduce the spread of COVID-19 on campus, those who attend do so at their own risk.
Frequently Asked Questions
How can I help with the on-campus worship experience?
We need volunteers to help ensure a safe and smooth worship experience. Two main areas of need are in tech support and hospitality. Complete the linked volunteer form and we'll get you plugged in. Thanks for teaming up to make this happen!
What about kids?
On-campus programming for birth–grade 3 is available during the Sunday 10:30am gathering. Registration is required. A family-friendly overflow venue is also available for children who get restless during our worship gatherings. Midweek ministries meet Wednesdays at 6:30pm and the Family Resources page is updated weekly with new content.
Are there health screenings or temperature checks at the door?
All who enter any of the New Hope Church campuses are asked to self-assess. Those experiencing any of the common COVID-19 symptoms in the 14 days prior should stay home. A full list of other symptoms and a self-checker assessment is available from the CDC.
Will we sing during worship?
Singing is a core part of NHC's corporate worship. Face covering or mask is required.
Is the Café or Fireside Coffee Shop open?
Not at this time. Food and beverages are not offered on campus.
What about other programming and ministries?
Off-site, online and food shelf ministry have continued throughout the pandemic. As state guidelines have permitted, we've begun to open additional ministry opportunities in ways that channel staff and volunteer resources appropriately. Explore some of ways to engage in ministry.
What about funerals and weddings?
Funerals and weddings can still occur, adhering to the COVID guidelines, which includes no visitation or reception. Contact Care Ministries for more information.

contribute to a Safe environment
Your well-being is a priority. Let's all contribute to safe environments, whether we're at home, school, work or church. Reminders for good respiratory etiquette and hygiene:
When possible, avoid close contact with people who are sick.
Avoid touching your eyes, nose and mouth.
Stay home when you are sick.
Avoid shaking hands, hugging and other unnecessary contact.
Cough or sneeze into your elbow or cover with a tissue—throw the tissue in the trash.
Clean/disinfect frequently touched objects and surfaces using a household cleaning spray or wipe.
Wash your hands thoroughly and often or use hand sanitizer.
Stay connected
Web: The livestream experience is a vital part of our weekly worship gatherings.
App:

Get quick access to messages, online giving and contact information.

Download the app.
Church Family Updates: Log in to myNHC Family News for giving and church family postings. Share prayer requests and pray for others.

Updates
Like many of you, New Hope Church is paying attention to updates from organizations who are monitoring the illness, like the Minnesota Department of Health (MDH), Centers for Disease Control & Prevention (CDC) and World Health Organization (WHO).
We recognize that there are cases of those severely impacted by this virus. Continue to be diligent, stay informed and pray for families and regions that are especially experiencing the effects at this time.
Current information
For the most up-to-date information on COVID-19:
You'll find COVID-19 response and ministry updates here and directly through individual ministries, by email and social media. We'll reflect those changes on the website whenever possible. Call the reception desk for details at 763-533-2449.