COVID-19 Response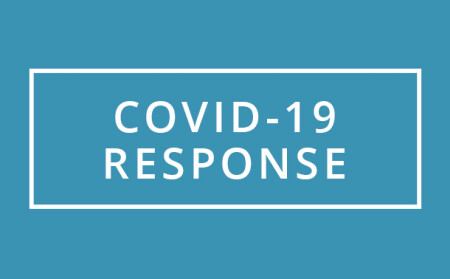 The coronavirus (COVID-19) outbreak means temporary changes due to physical distancing, but ministry continues. We remain alert to the latest local recommendations while providing resources and support to help you stay connected in this unique season.
Frequently Asked Questions
Is New Hope Church open?
Upon recommendation from the Minnesota Department of Health, we've moved our worship gatherings exclusively to an online experience for the foreseeable future. While ministry continues on a daily basis, the safety of our church family and community is a priority. Exceptions include the Food Shelf (open during normal operating hours). Church campuses are closed to the public with many ministries continuing online. Call the reception desk for more information at 763-533-2449.
New Hope Church continues to prayerfully follow the guidance of our state and national leaders while appropriately adapting it to our context. We do this in alignment with our broader denomination (EFCA). We also continue direct dialogue with state officials, including the governor, regarding how and when churches can safely resume on-campus worship.
We're diligently preparing plans for reopening on-campus ministry in a way that is as safe as possible, gathering information from other churches, health officials and resources across the country. As things unfold locally and as we learn from parts of the country that are further along in reopening, we will adapt these plans and keep you informed.
You'll find COVID-19 response and ministry updates here and directly through individual ministries, by email and social media. We'll reflect those changes on the website whenever possible.
How does Minnesota's "Safe-at-Home" executive order affect NHC?
The executive order gives specific authorization to the church's ability to continue with our essential functions including livestreaming worship services, offering food shelf and care, core operations and opening church offices. See Minnesota's phased-in approach.
Are there cases of COVID-19 within the New Hope Church family?
There are a limited number of known cases within the New Hope Church family. Remain in prayer for the well-being of our church family and continue to follow the CDC recommendations regarding self-care.
How can I continue giving since I'm unable to attend worship gatherings?
Explore our online giving platform. We have a wonderfully generous church family and want to ensure that commitments to our community, missionary partners and staff remain strong.
DIGITAL
App
Get quick access to messages, online giving and contact information. Download the app.
Social Media
Stay connected with updates and stories on Facebook and Instagram. Share your story!
Church Family Updates
Log in to myNHC Family News for giving and church family postings. Share prayer requests and pray for others.

Take precautions
The well-being of our church family, visitors, staff and community is a priority. We can all contribute to safe environments, whether we're at home, school, work or church. Here are reminders we've gathered for paying attention to good respiratory etiquette and hygiene:
When possible, avoid close contact with people who are sick.
Avoid touching your eyes, nose and mouth.
Stay home when you are sick.
Avoid shaking hands and other unnecessary contact. Use the "NHC salute"!
Cough or sneeze into your elbow or cover it with a tissue—then throw the tissue in the trash.
Clean/disinfect frequently touched objects and surfaces using a household cleaning spray or wipe.
Wash your hands thoroughly and often or use hand sanitizer.
Updates
Like many of you, New Hope Church is paying attention to updates from organizations who are monitoring the illness, like the Minnesota Department of Health (MDH), Centers for Disease Control & Prevention (CDC) and World Health Organization (WHO). As of now, the MDH has posted this, among other recommendations:
Information is changing quickly and misinformation is circulating. The MDH website and CDC's Coronavirus Disease website are the best places to get the most accurate information.
We recognize that there are cases of those severely impacted by this virus. Let's all continue to be diligent, stay informed and pray for these families and regions that are especially experiencing the effects at this time.
Current information
For the most up-to-date information on COVID-19: