Exploring the Sermon on the Mount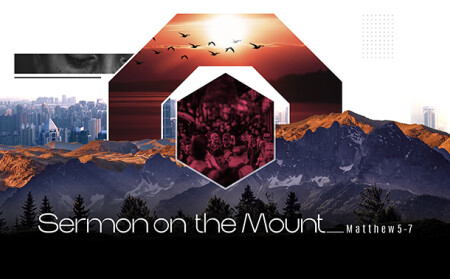 New Hope Church is a Christ-centered community for all peoples, moving toward Jesus and taking others with us.
As we celebrate our diverse community, here are a few foundational commitments we share:
Christ is preeminent in all things.
We desire to draw closer to Jesus.
Our passion is to compel others toward Jesus.
It's a terrific time to get re-energized around these elements. Let's take hold of this vision that God has for our church and welcome His power while helping to see it lived out.
One of the primary ways we take hold of these things is rooting ourselves in the Word of God. In the Sermon on the Mount (Matthew 5–7), Jesus provides what may be the clearest picture of truly human life under God's rule. He reveals a countercultural view in which the heart of God is on display for all to see, along with a vision for a better, heavenly citizenship. We see He is confirmed as the source of all human flourishing.
Join in learning more about what it means to be kingdom-citizens. In this series, discover practical application for timely needs ranging from how to pray, how to receive and give love away, how to even love our enemies and so much more! Read along through Matthew 5–7 as you take this rich journey.
God is so faithful to this church family. Since the 1940s we have been preaching the gospel and have seen countless children, women and men transformed for God's glory—in our own community and around the world. This privileged role still matters and the commitment remains strong today. Together, in all that we do, let us "work heartily, as for the Lord, and not for men . . . [we] are serving the Lord Christ," Colossians 3:23, 24.

Matthew St. John is Senior Pastor at New Hope Church. He nurtures a deep passion for telling stories that share God's Word so that those who are spiritually hungry may experience and proclaim the life-changing power of Jesus Christ. He and his wife Christa love sports, unique restaurants and long walks. Follow him on his blog, Twitter or Facebook.