Here We Grow Again!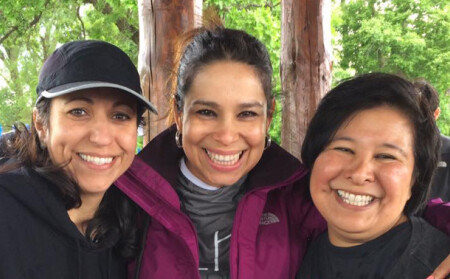 A friend from California used to say, "Here we grow again." This dear friend regularly shouted it out with excitement when it was evident that God was moving through life change. Latino Ministries is experiencing that kind of growth and we're seeing the gospel change lives in the midst of it. So, we're shouting a big praise!
The gospel is our message. Language, people groups and context doesn't matter. The church's common mission is to be active in making disciples, teaching them to obey everything the Lord had instructed the first followers (Matthew 28:19–20). In response to the growth and change, Latino Ministries has recently moved the NHC en Español worship gathering to the Main Campus Ministry Center.
Latino Ministries represents 14 countries from Latin America, all from different socio-economic statuses, traditions and unique linguistic nuances that vary in Spanish from one country to another.
Whether or not you speak Spanish, you're invited to take part in this growing ministry:
• Pray.
• Join the Latino Ministries hospitality team.
• Serve during the 11am worship gathering in the Ministry Center.
• Spread the great news by sharing invitations with your circle of influence. Share social media posts and talk about the move with others.
• Worship in Español!
Let's make God's name known to our community. "Here we grow again!"
Neither do people light a lamp and put it under a bowl. Instead they put it on its stand, and it gives light to everyone in the house. In the same way, let your light shine before others, that they may see your good deeds and glorify your Father in heaven. Matthew 5:15–16

Pastor Pablo Cachon leads Latino Ministries at New Hope Church. "It is an honor to serve, encourage and empower the Church, so that it may fulfill its purpose, thus glorifying God across the street and around the world."