Unforgiveness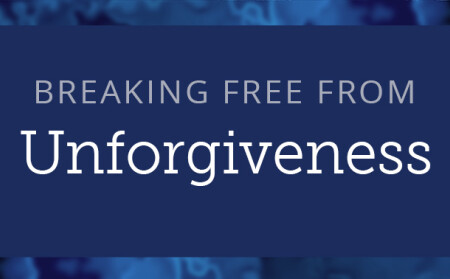 We all want to receive forgiveness for our mistakes. Yet when people hurt us, extending forgiveness can feel impossible. Despite the difficulty, forgiving those who hurt us is one of the swiftest paths to the abundant life Jesus promised.
Forgiveness can be emotionally taxing, but the process is straight-forward.
Step 1: Enter the court room of heaven in prayer. To resolve these matters, we need to come before God, the righteous judge.
Step 2: Tell God exactly what happened. Tell Him the story of what happened. As you do, clearly state that it was wrong. If a friend betrayed you, then you might say, "Father, I trusted them with this secret because I needed to process with someone. Then they spread it around. It was wrong, God. No one should break trust like that. It was just wrong."
Step 3: Let God know how it made you feel. This might seem silly, but it is critical. Jesus commanded us to forgive from the heart (Matthew 18:35). As you tell God the details of what happened, emotion will likely surface. Tell Him how it made you feel. If your friend betrayed you, you might say, "It made me feel belittled, unimportant and angry. Really angry."
Step 4: Choose to forgive them. These are no mere words, but rather a legal declaration before the throne of God. Be clear and direct. Don't say, "I want to forgive." Instead, say clearly: "Father, I choose to forgive my friend for betraying my trust and causing such pain."
Step 5: Hand the matter over to God. He knows how to get justice in every case. We do not. We cannot avenge ourselves, but God can (Romans 12:19). You might say, "Father, I hand them over to you for justice. Do whatever you know to be right. I know you will be just. Thank you for being a just judge."
God never lets evil go unpunished. Either the perpetrator suffers just punishment or, if they ask forgiveness, Jesus suffers their just punishment on the cross. God far prefers forgiveness. Yet, either way, He always gets justice. No hurt is ever ignored. Because of this, we can forgive.


Kyle Davison Bair is Prayer Ministries Pastor at New Hope Church. He has a passion for people to call on the name of Jesus for direction and seek an authentic culture of prayer in this church.