What Do You Applaud or Complain About?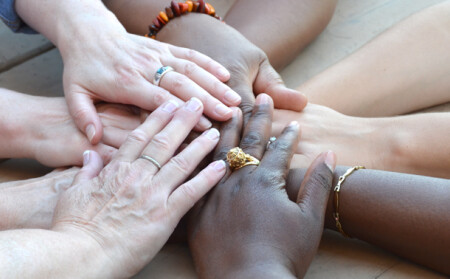 The daily news, Facebook feeds and our own sinful hearts can make life feel chaotic and discouraging. So, where do you turn for hope? Try this: Stop and notice what you applaud and what you complain about. That's a good barometer for whether your hope is in Christ or something else. Our words and reactions often expose what we believe.
DO YOU EVER ASK THESE QUESTIONS?
Did God forget me?
Can I trust Him?
Will God do what He promised?
Will He forgive me if I repent and believe?
Is harmony possible?
Depending on your culture, you may lean more toward one of those questions than another, but we all need the answers. They're the keys to hope that endures and encouragement for our messy hearts.
THE GOOD NEWS
Christ became a servant so that Jews would see that God is truthful and keeps His promises (Romans 15:8). Christ became a servant to gentiles (all other people groups) so that they might praise God for His mercy (Romans 15:9).
I suspect this is what Paul was getting at when he prayed that believers "may have strength to comprehend with all the saints what is the breadth and length and height and depth" of the love of Christ (Ephesians 2:10). We understand more of God's love together than we do apart.
understanding leads toward deeper hope & celebration.
As we truly see Jesus together, we become increasingly convinced that the gospel is news of great joy for all peoples. When we're convinced, we're compelled to move toward the promised Christ, the hope of the world. Then we're compelled to celebrate His character and work. And finally, we're compelled to let God change our character and community to look more like Him.


Andrea Tyson is Women's Ministries Director at New Hope Church. She loves to invest in women who are investing in others as we continue to develop a culture of walking toward Jesus and taking others with us.