01.24.21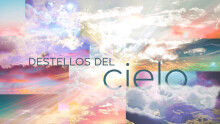 Series: Glimpses of Heaven
Category: Latino
Passage: Revelation 5:11-13
Speaker: Armando Mazon
Sundays, January 3–31

As we move into the new year, Jesus invites us to catch a glimpse of heaven. The door of heaven is wide open through Jesus! Come hear the songs of heaven found in Revelation 4–5. Grasp them. Be changed by them.
After this I looked, and behold, a door standing open in heaven! And the first voice, which I had heard speaking to me like a trumpet, said, "Come up here . . ." Revelation 4:1
Download discussion guide (January 31).