08.08.21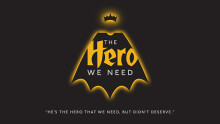 Series: The Hero We Need
Category: Sunday
Passage: Psalms 103:4
Speaker: Matthew St. John
The Hero We Need
Sundays, July 18–August 22
Broken, desperate and dead in our sin, we need a hero. Only one can take us from the pit and bring us into eternal life—His name is Jesus. Learn five characteristics of YAHWEH in Psalms 103:1–5, how to bless the Lord from a deeper place and why He is ultimately the hero we need.
share your story
We want to hear and celebrate your stories. How has Jesus been your hero? Share your story about how Jesus has healed, redeemed, forgiven, crowned you with love and mercy and satisfied your soul.