Staff
« Back to Staff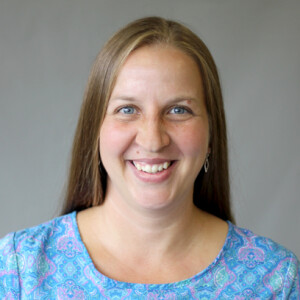 Andrea Tyson
Women's Ministries Director
office: 763-536-3273
I oversee ministries for women to further the greater work God is doing. I get to invest in women who are investing in others as we develop a culture of people who know God personally, trust and follow Jesus, yield to the Holy Spirit, and bear much fruit through our lives and relationships. My role includes shepherding women, developing opportunities for discipling, training leaders, supporting communities like women's Bible studies, a moms' group and the Real groups.
God's love compels me to connect and invest in people I wouldn't know apart from Him—people He loves from a wide range of ages and cultures. It's a joy for me to come alongside women and help them know Jesus and be strengthened in their relationship with Him. I continue to learn so much as, together, we move toward Jesus and take others with us. It's encouraging when I can hear and see how God is changing us bit by bit by the gospel, even in seasons when the change isn't as obvious. I am thankful to get to love and be loved, speak truth and receive truth, and keep walking with Jesus as part of a community.
Teach me your way O Lord. Give me an undivided heart that I may fear your name. Psalm 86:11
I enjoy being in the sunshine, traveling, decorating, hiking, re-purposing things, playing games and Ultimate Frisbee.