Mes de la Herencia Hispana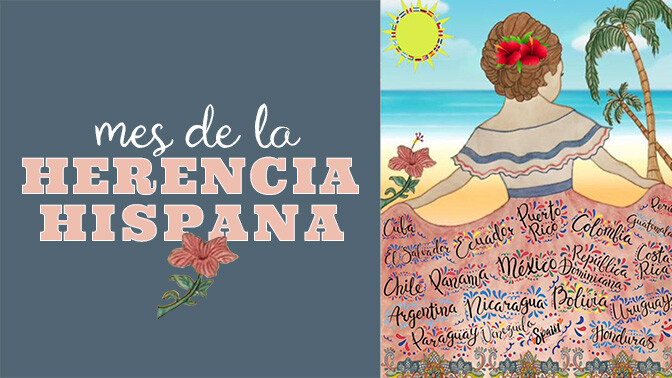 Domingos, 18 de septiembre–9 de octubre, 10:30am, Ministry Center
Celebraremos cómo el evangelio se ha extendido desde nuestros países de origen hasta aqui donde Dios nos ha colocado. Veremos cómo, a través de nuestros valores estratégicos, podemos llevar a otros a Jesús con nosotros. Habrá alegre música de adoración y algunos dulces típicos de los países latinos cada domingo.
Celebración

unida

de Adoración Bilingüe
Domingo, 2 de octubre, 9 y 10:30am, Worship Center
¡Mientras celebramos el Mes de la Herencia Hispana y nuestro valor estratégico "para todos los pueblos", adoremos juntos, como una familia entera de la iglesia! La adoración tendrá un toque latino. Ven vestido con ropa latina.
___________________________________________________________________
Hispanic Heritage Month
Sundays, September 18–October 9, 10:30am, Ministry Center
Celebrating how the gospel has spread from our home countries to where God has placed us here. We will look at how, through our strategic values, we can lead others to Jesus with us. There will be joyful worship music and some sweets typical of Latin countries each Sunday.
Bilingual Combined Worship Gathering
Sunday, October 2, 9 & 10:30am, Worship Center
As we celebrate Hispanic Heritage Month and our all peoples strategic value, let's worship together as a whole church family! Worship will have a latino flare. Come dressed in latino attire.
CONTACTENOS
o 763-536-3267
Ministerio Latinos