Fear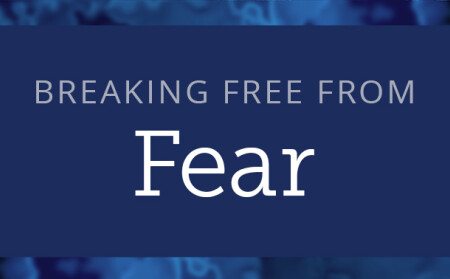 To neutralize fear, you need a greater fear. Children fear monsters under the bed until their mommy or daddy sits down next to them. The child "fears" their parent more than the monsters. They know mommy or daddy is stronger. The greater fear neutralizes the lesser fear.
We handle our fears the same. The more you focus on God, the less you'll fear anything else. So focus on God. Try to grasp just how awesome He is, how powerful He is, how vast and unsearchable He is. Imagine how unspeakably powerful He has to be to make the entire universe from nothing but His words. To a God that powerful, something like a virus is nothing. The more you focus on God, the less you fear anything else.
To help you do this, try the following:
Read scripture that focuses your mind on how awesome God is. Start with Psalm 91, then Isaiah 6, Romans 8, Genesis 1–2, Psalm 19, Revelation 1, 19–21, Matthew 17 and Exodus 19–21.
Limit doom-and-gloom news. It's okay to stay informed, but focusing on news makes something like a virus feel larger and God feel smaller. So, spend more time focusing on God than you do on the news. The more thoughts you devote to God, the less you'll have for fear.
If there's a particular aspect of a situation that worries you, find scripture that targets it and immerse yourself in it. Read that passage over and over until its truths come to mind quicker than fears do.
Remember that Jesus is Immanuel—God with us. The same Spirit who raised Jesus from the dead is already living inside you (Romans 8:11). His power is always available to you. That's why we pray.
Always remember: Jesus loves you. His perfect love drives out fear (1 John 4:18). The more you grasp His love for you, the less power fear has over you. He will not abandon the children He cares for so passionately. He wants to sit by your bedside, chasing away "monsters" so you can rest.
Contact Care Ministries for additional counseling and prayer support to break free from strongholds.


Kyle Davison Bair is Prayer Ministries Pastor at New Hope Church. He has a passion for people to call on the name of Jesus for direction and seek an authentic culture of prayer in this church.