Get School Off to a Good Start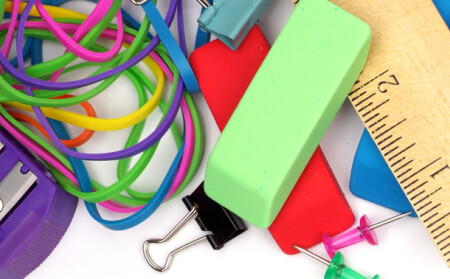 Understanding how God creates us uniquely and on purpose makes an awesome difference in how we live life. We find that interacting in friendships, at school and in family relationships takes on a whole new meaning. As fall begins, there's opportunity to set new rhythms and patterns. It's a great time to explore these ideas as you engage in church community together as a family.
Children & Family Ministries is focusing on inviting children and their families into these truths as they learn to live out their identity in Jesus. Learn more
SUNDAY MORNINGS
Sundays, September–May, 9:30 & 11am, Main Campus
We've chosen curriculum to meet infant through elementary-age children where they are cognitively, spiritually, physically, emotionally and socially. Through age-appropriate activities and Christ-focused learning experiences, we partner with you to lead little ones toward a strong foundation in Christ.
SUNDAY EVENINGS
Sundays, September–May, 5–6:30pm, Kids Center
This year, the Awana program (ages 3–grade 6) offers a fun approach to engaging children toward a life-long pursuit of Jesus. Scripture-based programs and games promote Bible study and help kids develop enduring faith. Cost: $35. Childcare for infants is available for volunteers.
MIDWEEK
Wednesdays, September–April, 6:30–8pm, Kids Center
Kids (preschool–grade 5) have an additional opportunity to form healthy friendships, apply biblical principles to everyday situations, memorize Bible verses and develop life skills in a safe and fun environment. Cost: $35.
LEGACY GRANDPARENTING
September–April, Kids Center
Grandparents have a unique and potentially powerful role to play in the lives of children and families. This ministry is designed to provide resources and encouragement that helps you intentionally pass on a legacy of faith to the coming generations. Connect with the myNHC Legacy Grandparenting group for schedule updates. Contact Joanne Lundberg at or 763-536-3276.
PARENT COMMUNITY
1st Sundays, October–December, 9:30am, Main Campus
Parents of all ages and stages are invited to gather for prayer and be equipped with applicable scripture related to parenting.



Holly Miller, Children & Family Ministries Director, holds a masters in ministry and a bachelor's degree in Christian ministry. She has 20 years of experience at the local church level and in non-profit leadership. Her passion is empowering ministry teams, developing leaders, equipping volunteers and shepherding families to grow in Christ. Holly is also a police chaplain, and is married to Jason and they have a daughter, Kayla.