Leading in "the Dash"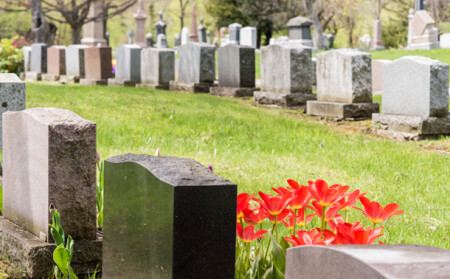 The Bible tells us that it is appointed once for man to die and then for judgment (Hebrews 9:13). We are told to make the most of our time (Ephesians 5:13). No matter the length of time, we all have a date of birth and a date of death. The question is, what will we do with "the dash"—the space of time between birth and death?
William Wilberforce was an English politician known as a leader of the movement to stop the slave trade. He was born on August 24, 1759 and experienced a spiritual birth on Easter 1786. This rebirth led to Wilberforce's involvement in the abolition of slavery in the British Empire. He was motivated by a conviction that his faith flow from his head, heart and hands.
Wilberforce and other evangelicals were horrified by what they perceived to be a depraved practice based on greed. He felt the nation was under God's judgment. Six days before his death, theologian John Wesley wrote to Wilberforce, "Unless God has raised you up for this very thing, you will be worn out by the opposition of men and devils. But if God be for you, who can be against you? Are all of them stronger than God? Oh, be not weary of well-doing! Go on, in the name of God and in the power of his might, till even American slavery (the vilest that ever saw the sun) shall vanish away before it."
In a 1787 journal entry, Wilberforce wrote "God Almighty has set before me two great objects, the suppression of the slave trade and the reformation of manners [moral values]." He and others felt the nation was under the judgment of God for how it treated vulnerable members of society.
By this time, 80% of foreign income derived from slave-grown products such as sugar, tobacco and cotton. On top of that, they were at war with Napoleon. However, Wilberforce was more concerned for God's glory and judgment and stood strong in the face of opposition. He drew strength from a small group of others who had a similar perspective (not unlike our Life Groups).
This Clapham Sect was made up of social reformers who transformed the country by the power of God. They led causes and campaigns such as the Society for the Suppression of Vice, the Church Missions Society, the Society for the Prevention of Cruelty to Animals (the first in world history) and many more. Over the following 47 years, Wilberforce introduced 12 major resolutions to see the evils of slavery abolished. One passed just three days before his death. To that end, Great Britain avoided what the United States experienced due to civil war.
MAKING YOUR DAYS & HOURS COUNT
The average person has

27,375

days to live (75 years x 365 days).
Multiply your age by 365 and subtract it from 27,375.
What remains is your estimated number of days to live "the dash." If you are:
25, y

ou have 18,250 days to live.
50, you have 9,125 days to live.
65, you have 3,650 days left to live.
Pastor David Myles is Life Groups and leadership director at New Hope Church. "I love serving the Church because of the incredible love of Christ in the gospel. It's a deep joy to see transformation in the lives of people and to help them grow in Christ."