Women's Breakfast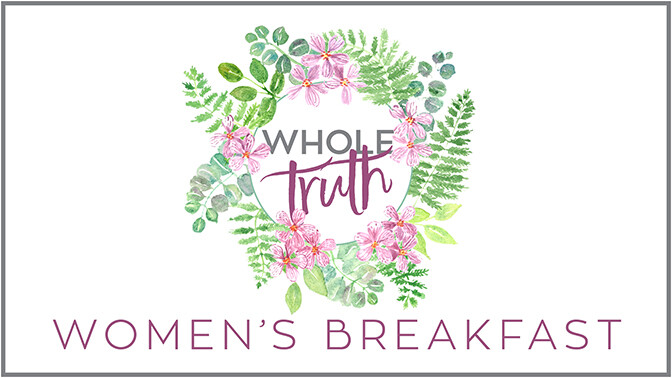 Saturday, March 7, 9am–12pm, Family Center
Some things feel good in the moment but ultimately leave you feeling hollow or unsatisfied. Discerning, believing and sharing the whole truth is vital in a world full of messages that are not true or partly true. Explore how God's Word is the best encouragement in any situation.
Enjoy breakfast, laughter and practical discussion that applies to everyday life. In English with Spanish interpretation available. Cost: $10. Childcare available for $5/child, $15/family maximum.
Register by March 1.

Desayuno para mujeres
Sábado, 7 de marzo, 9am–12pm, Family Center
Algunas cosas se sienten bien en el momento, pero finalmente te hacen sentir vacío o insatisfecho. Discernir, creer y compartir toda la verdad es vital en un mundo lleno de mensajes que no son verdaderos o solo parcialmente ciertos. Explore cómo la Palabra de Dios es el mejor estímulo en cualquier situación.
Disfrute del desayuno, la risa y la discusión práctica que se aplica a la vida cotidiana. Interpretación al español disponible. Costo: $10. Cuidado de niños disponible por $5/niño, $15/familia máx.
Registrarse antes del 1 de marzo.