Live on Purpose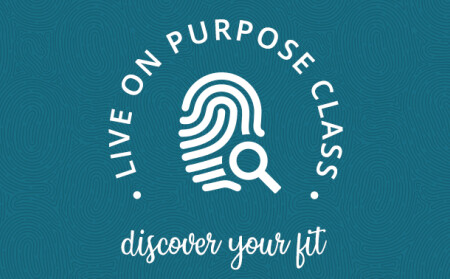 Time flies by. That's why the Psalmist says, "Teach us how short our life is, so that we may become wise" (Psalm 90:12). As you think about the next year and decade, are you prepared to live with purpose? You're not alone if you could use some help.
Most everyone faces these basic questions in life:
Why am I here?
What is my purpose?
The stark reality of our mortality has taken on more meaning with the events of this past year. Yet God's answer is the same. Ephesians 2:10 says, "For we are His workmanship, created in Christ Jesus for good works, which God prepared beforehand, that we should walk in them."
A recent Cigna Health Insurance study found that one out of two Americans (47%) reported feeling alone or left out and 13% said no one knew them well. This was before the onset of COVID. Technologically, we've never been so connected and yet so many feel disconnected relationally. There are huge implications to this "disconnect." Bessel Van Del Kolk goes so far as to describe this trauma as "not being seen and not being known."
However, Paul wrote to the Ephesians to show them (and us) who they were and whose they were. In writing about purpose, Pastor Rick Warren notes that it's not about you. "The purpose of your life is far greater than your own personal fulfillment, your peace of mind or even your happiness. It's far greater than your family, your career or even your wildest dreams and ambitions. If you want to know why you were placed on this planet, you must begin with God. You were born by His purpose and for His purpose."
"A life devoted to things is a dead life, a stump. a God-shaped life is a flourishing tree." Proverbs 11:28, The Message
All of this points to why New Hope Church's vision includes helping you flourish as we move toward Jesus and take others with us. Specifically, as part of a leader development initiative, we're offering the church-wide, four-week class, Live on Purpose.
Here's what you can expect from participating in this class:
Identify the dynamics of your personal make-up
Understand your unique design and the mission God personally calls you toward
Be better equipped for personal ministry
You'll have the opportunity to take advantage of some powerful tools designed to equip you with insight into your personality bent, leadership style and spiritual gifting. Connect the dots to purposely engage those gifts in everyday life, work, church and family as you identify:
ePersonality—Your God-designed personality and temperament

Leadership/Influence Style—How you best interact with and influence others

Spiritual Gifting—God's grace gifts to you for blessing others
Now is a timely opportunity to discover the God-given, God-empowered gifts, talents and abilities He put inside you for His glory and your joy. Come build community while you laugh and learn with others who want to make the most of their personal wiring. Register for the Live on Purpose class.
David Myles is Life Groups and Leadership Development Pastor at New Hope Church. "I love serving the church because of the incredible love of Christ in the gospel. It's a deep joy to see transformation in the lives of people and to help them grow in Christ."